Cooperation with the local church community
Estación Esperanza is a social-missionary project. The project is guided by Christian values and committed to a holistically lived Christian faith. However, Estación Esperanza is not a church community and people of all religions and traditions are welcome and integrated. However, where there is interest in the Christian faith, we are happy to refer to God and Jesus Christ and accompany people on a personal path of faith.
In addition, we have made the experience that embedding in a living Christian community massively increases the chances that the first attempts of a new way of life lead to something and are not abandoned in the first crisis. In addition, a living Christian community offers the opportunity to "train" the basic Christian values to a certain extent by means of lived examples. What succeeds in this sense leads to a strengthening of self-esteem.
Estación Esperanza cooperates with the church community "Familia para toda la vida" in Ventanilla. The community belongs to the "Asemblea de Dios", a protestant church association that is active all over Peru. It is a small parish founded in 2017 by a Venezuelan family. The cooperation works very well and we support their development by sharing our experiences with the pastor's family, who only immigrated to Peru in 2017.
Members of the local church community
---
Jabes Leonardo Pérez Suarez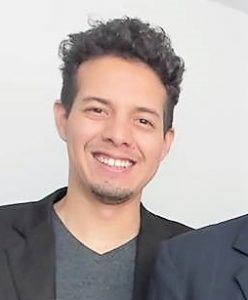 Vintage
1993
Education
Studium in Musik Theorie und Piano im Konservatorium, Bachelor in Sozialer Kommunikation
Workspace in Estacion-Esperanza
Gitaren-, Cajon- und Piano- Unterricht
---
Cesar Leonardo Pérez Colina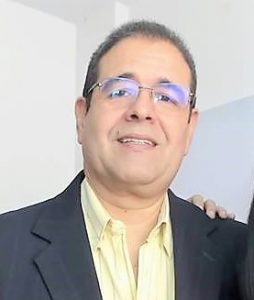 Vintage
1969
Education
Magister in Mathematik, Bachelor als Ingenieur für Betriebssicherheit, Doktor in Theologie
Workspace in Estacion-Esperanza
Inputs bei Müttertreff, Vize-Präsident vom Verein Estacion Esperanza Peru
---
Libby del Carmen Suarez Perozo
Vintage
1970
Education
Bachelor als Informatikerin, Lizenz in Psychologie
Workspace in Estacion-Esperanza
Psychologie
Get the necessary information:
Do you need more information and background information about the local parish in Lima Peru? Do not hesitate and write to us, we strive to answer and deliver the necessary information you need.