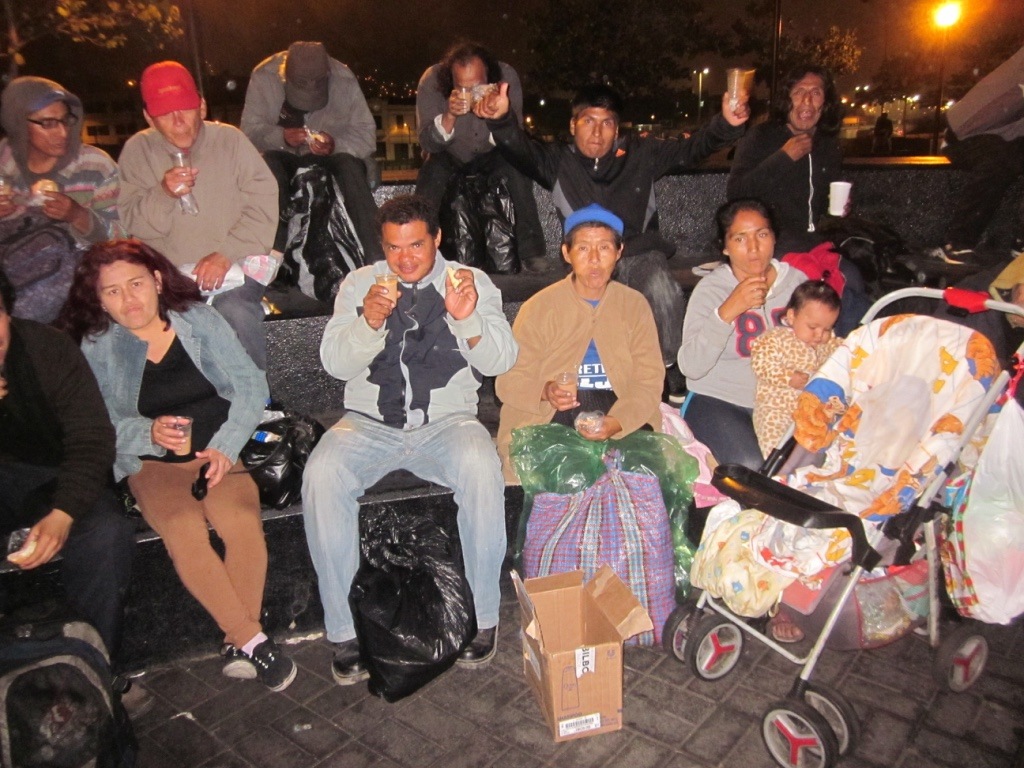 Terocal sniffing teenagers (this is a glue that is used to repair shoes, but also misused as a drug and extremely harmful to the brain)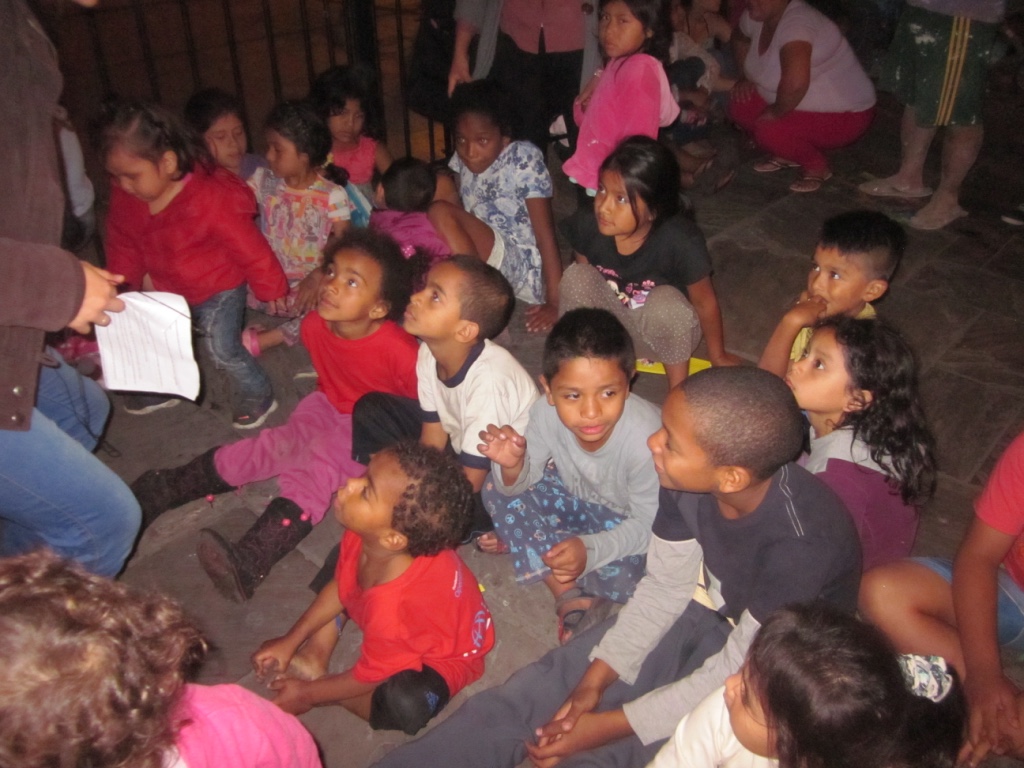 Lightly dressed 14-year-olds selling sweets on the street with their little children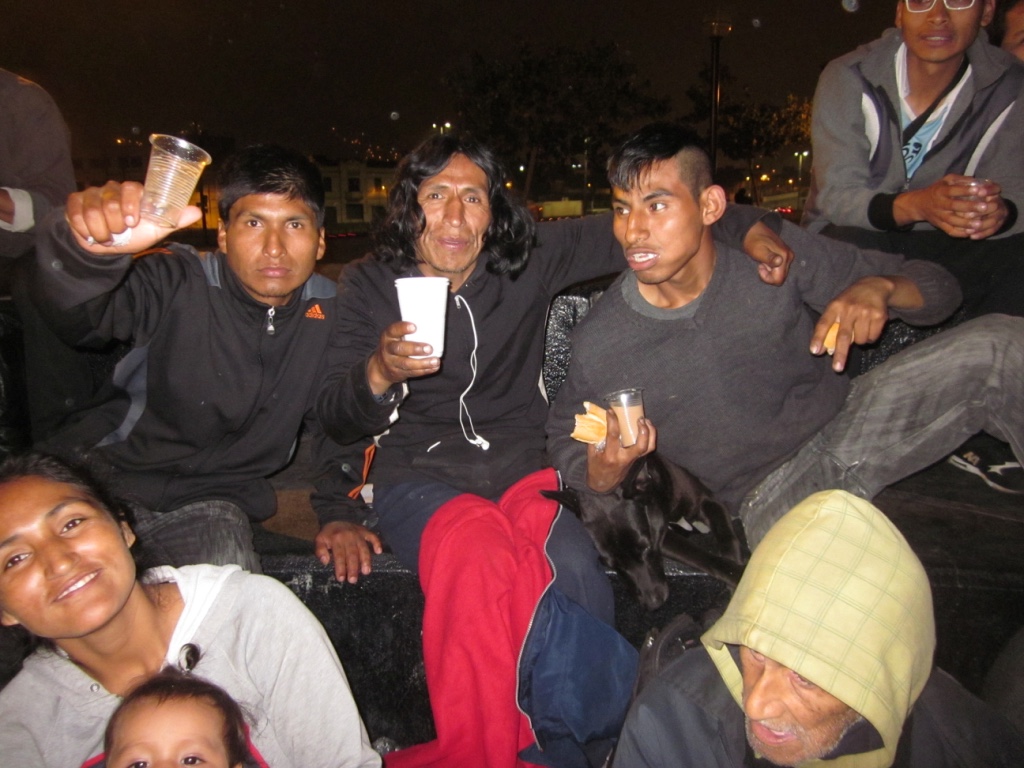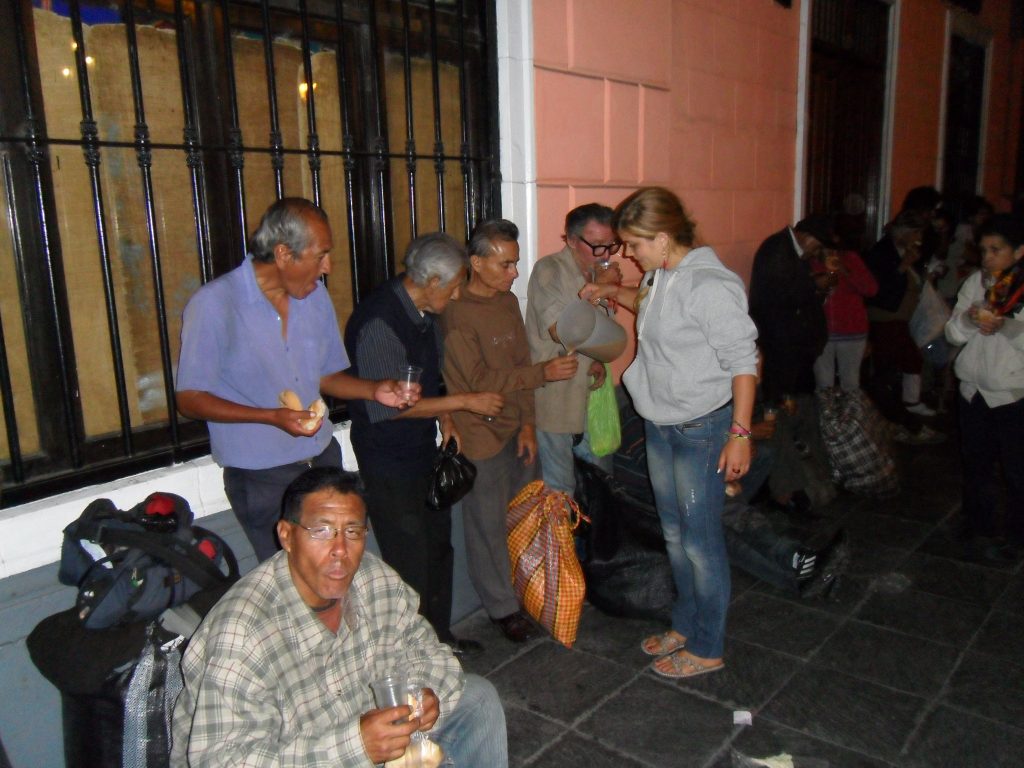 Old sick people looking for bottles in the trash cans and take them to recycling centers. This is how they earn money to get food. They have to sleep on the street, as there are almost no alternatives for old people without money and without a supporting family.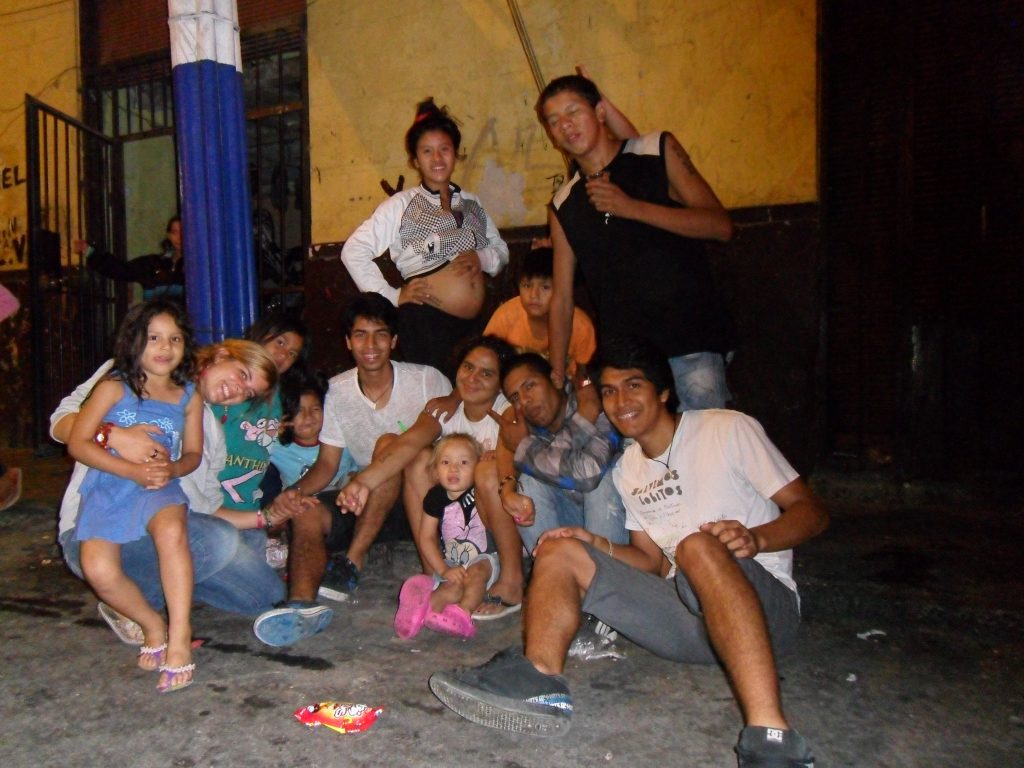 ---
Every Tuesday night we are on the road with a team of 9 members called "Alborada". Young people from Estación Esperanza regularly accompany us. The experience of "helping others" is valuable for them and they learn to see their lives from a different perspective.

We divide the people on the street into groups. For the children we create a "children's hour" in which we tell stories, sing and distribute chocolate milk and sandwiches. These children grow up in an environment full of drugs, prostitution, and violence. Around sixty older people are already awaiting us at our usual meeting place. Most of them are homeless and do not dare to enter a church with their dirty clothes. That is why we do some kind of service on the street. For each group, we arrange a small service and try to give impulses for a new orientation. In addition, we take care of their physical well-being by giving them food and medicine.
Many of the people we visit on Tuesday night have reached a very low point in life. We try to bring light into this darkness. We offer acute assistance and encouragement, and sometimes we succeed in improving their living conditions. 
The "Alborada" group has existed for 18 years. It was founded by the Swiss missionary Vreni Müllhaupt. She is now retired and moved back to Switzerland a couple of years ago.
This page is also available in:

German