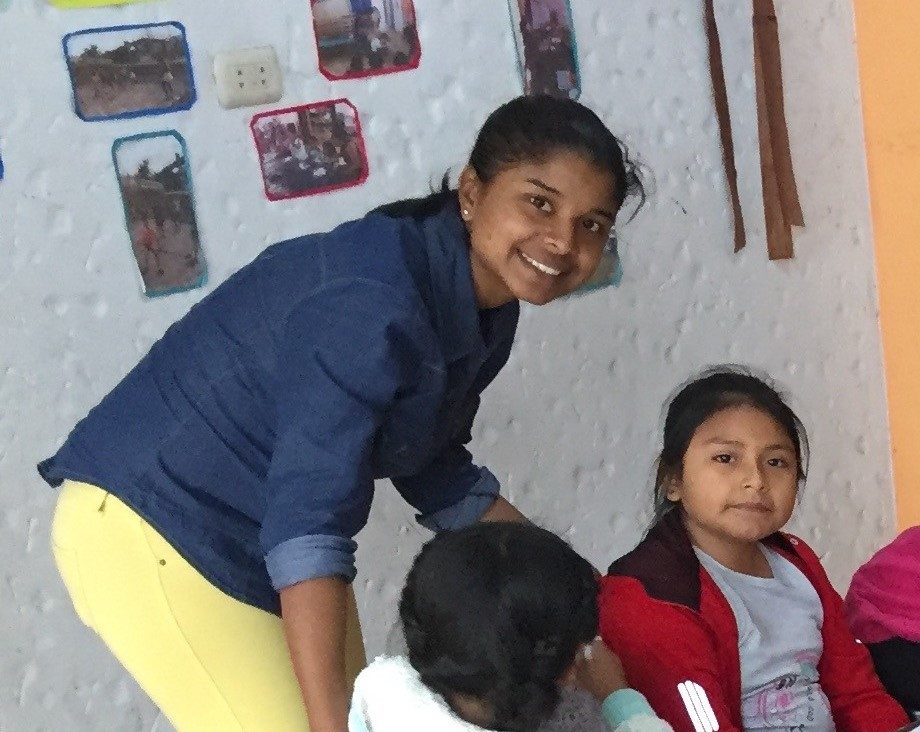 The first steps in Lima
Estación Esperanza is an exemplary aid project that works with the children and their families. The vision is that the people grow mentally and spiritually and change positively. I love to help others. 
Working with children is my passion and it has to be done with love and dedication. For me, it is a great blessing to meet people who see things the same way and work accordingly. Here in the project, Estación Esperanza I have met such people. Together we can live this and demonstrate this conviction to others. 
Curriculum vitae
Education:
training as a kindergarten teacher and school teacher for lower grades
Montessori training course
places of work:
Kindergarten in Parque Valencia, in Venezuela (3 years)
Kindergarten in Yapacana, Venezuela (2 years)
With Estación Esperanza since February 2018
Current deployment in Estacion Esperanza
Work area:
Teaching in the Montessori room (small groups)
Giving Dance lessons in the Mahanaim school and Estación Esperanza
Tutoring and remedial teaching
Creating a weekly children's afternoon
Giving English lessons for 4-7-year-old kids
Children's week, children's excursions, organizing and carrying out special events       
This page is also available in:

German