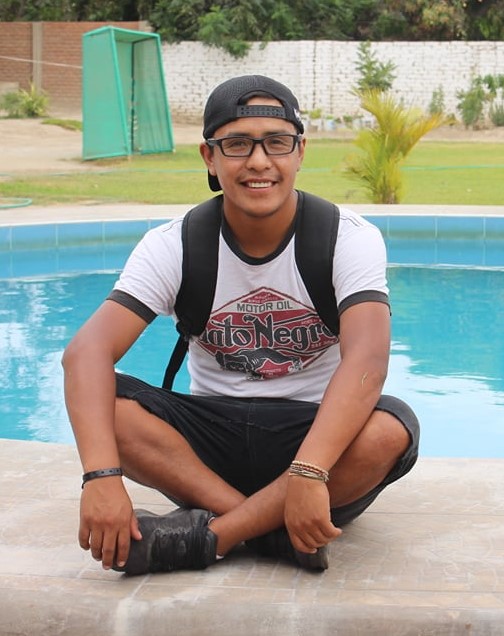 Die ersten Schritte in Lima
I heard about Estación Esperanza in 2015. At that time the project was still in its infancy and there was nothing to see of the project building. I was touched that Miriam and Carlos, who were full of enthusiasm, wanted to be led by God and this even though there was not even a house.
In 2014 I dreamed that one day I would work in a place with children in need. In 2018, when I came into more contact with Estación Esperanza, I remembered this dream. I am thrilled that God makes dreams come true. Now I live and work at Estación Esperanza since January 2019. It is not exactly what I had imagined. But I realize that I am in the right place, with the right people and the right motivation. In this place, through the children and young people, God shows me his love and faithfulness consistently. I want to be the role model that I never had as a child. I want to see a generation grow up that is shaped by God's love and His word and that then positively shapes the environment.
Lebenslauf
Education:
Nurse                
Discipleship Training School for Youth with a Mission
places of work:
Hospital "El Carmen" in the area of Neonatology (8 months)                              
Bus driver (1 year)
Parking service for the restaurant Him Kang (6 months)
Assistant Cook Chinese Restaurant (6 months)
Discipleship Training School and Internship Youth with a Mission (5 years)
With Estación Esperanza since January 2019
Current use in Estacion Esperanza
Work area:
Preparation / Implementation of the weekly children's afternoons
Floorball coach for children and teenagers
Leading youth group (12 – 14 years old)
Supporting the Sunday School
organizing and carrying out children's week, children's excursions, special events
This page is also available in:

German